The "Gendarme" of Saint-Tropez
In our small harbor you will find Patrick Chagnaud every summer who entertains visitors like the "Gendarme".
He honors the world famous culte in a positive and funny way.
Without provacation but with funny interpretation to the passing cars and walking tourists.
He keeps alive the tradition and image of the crazy "gendarmes" with Louis de Funes in these films.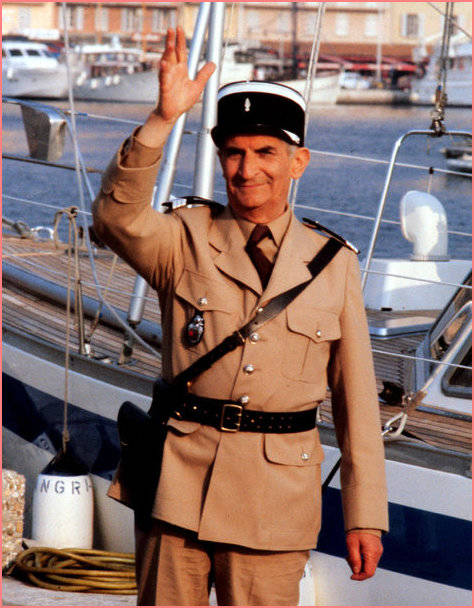 In addition to his work as "Gendarme", Patrick Chagnaud is also a much sought-after comedian
in various clubs and theaters in France